There are many options to choose from and features to consider when it comes to buying an Electrolux washing machine – but worry not, we're here to help. Here's how to pick a washing machine that fits your laundry needs and lifestyle.
Size matters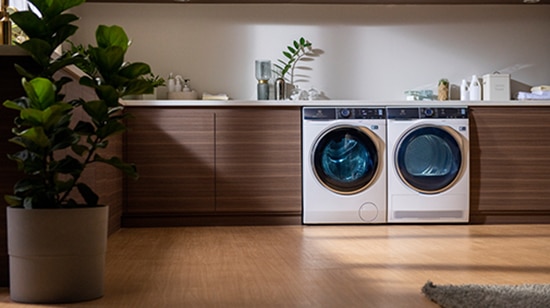 Whether you want a freestanding washer or one that's integrated (built-in), the first step is to make sure it fits. You can start by understanding the space you have:

How big or small a washing machine should you get depends on how many people are going to use that washing machine, your laundry needs, and the space you have for it.

If you only live alone or just share it with one more person in a limited space, then having a compact washing machine would be a reasonable choice. A compact washing machine with a slim design is roughly 60cm in width, 49cm only in depth which is great for tight spaces. You can fit it anywhere.

Check out four of our latest Electrolux Compact Washing machines models below: